Where there's an equestrian event there's a bar, but these are T.G.G. themed twists…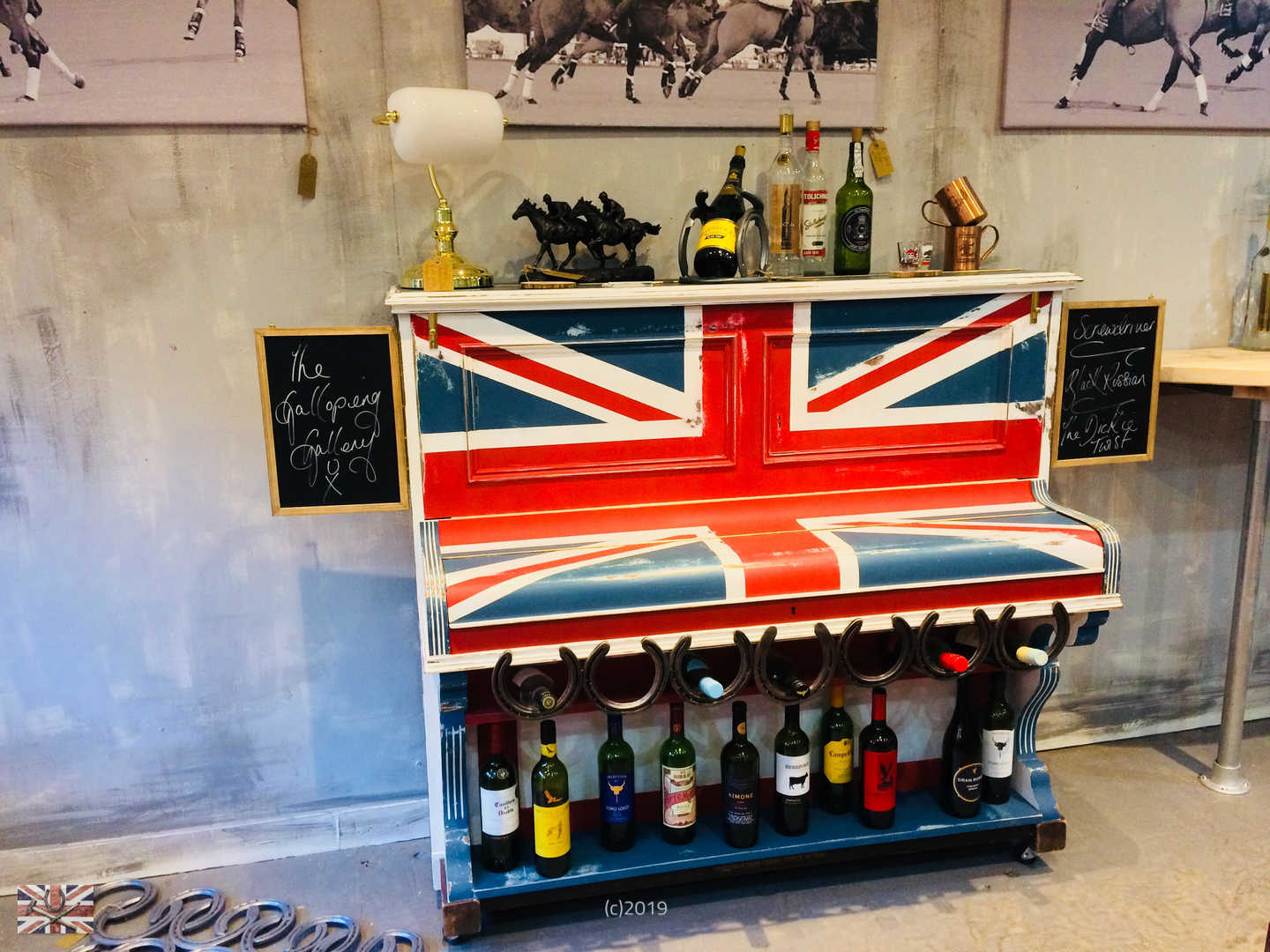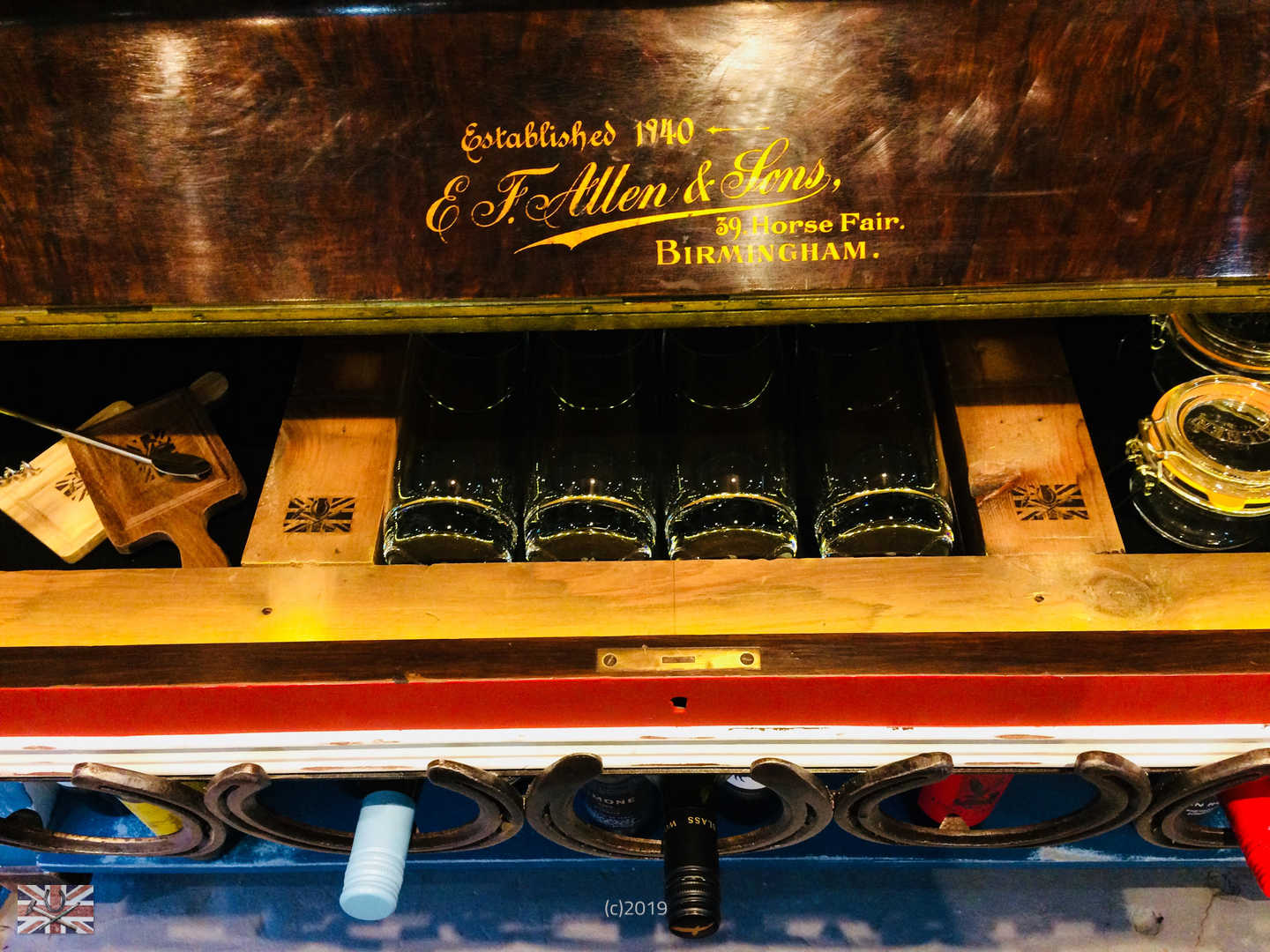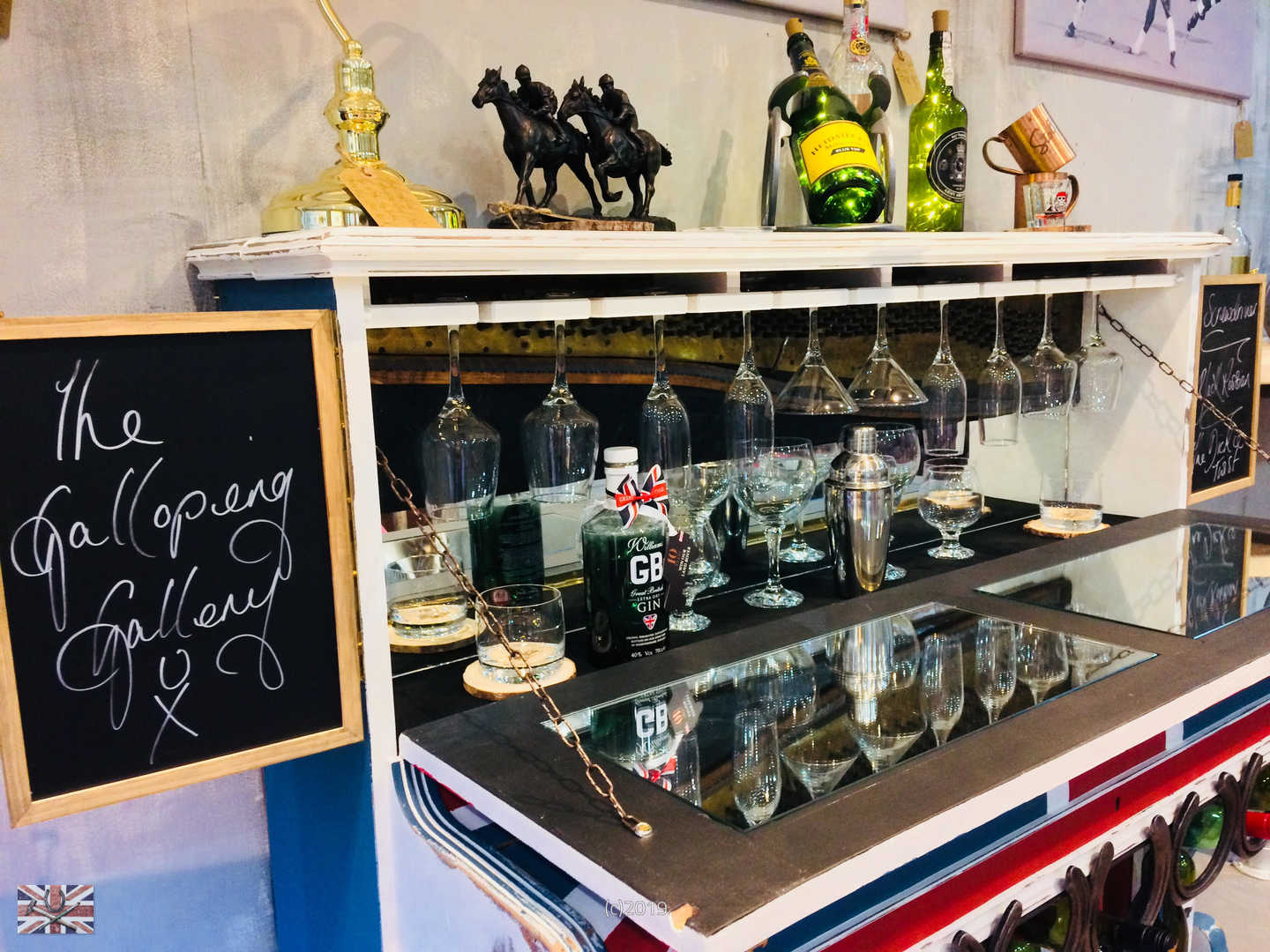 Hand crafted, hand painted Union Jack Piano Bar with mirrors, lighting & feature horseshoe wine rack. All glassware & cocktail-making equipment included.
Sealed bids invited (guide price £2,250)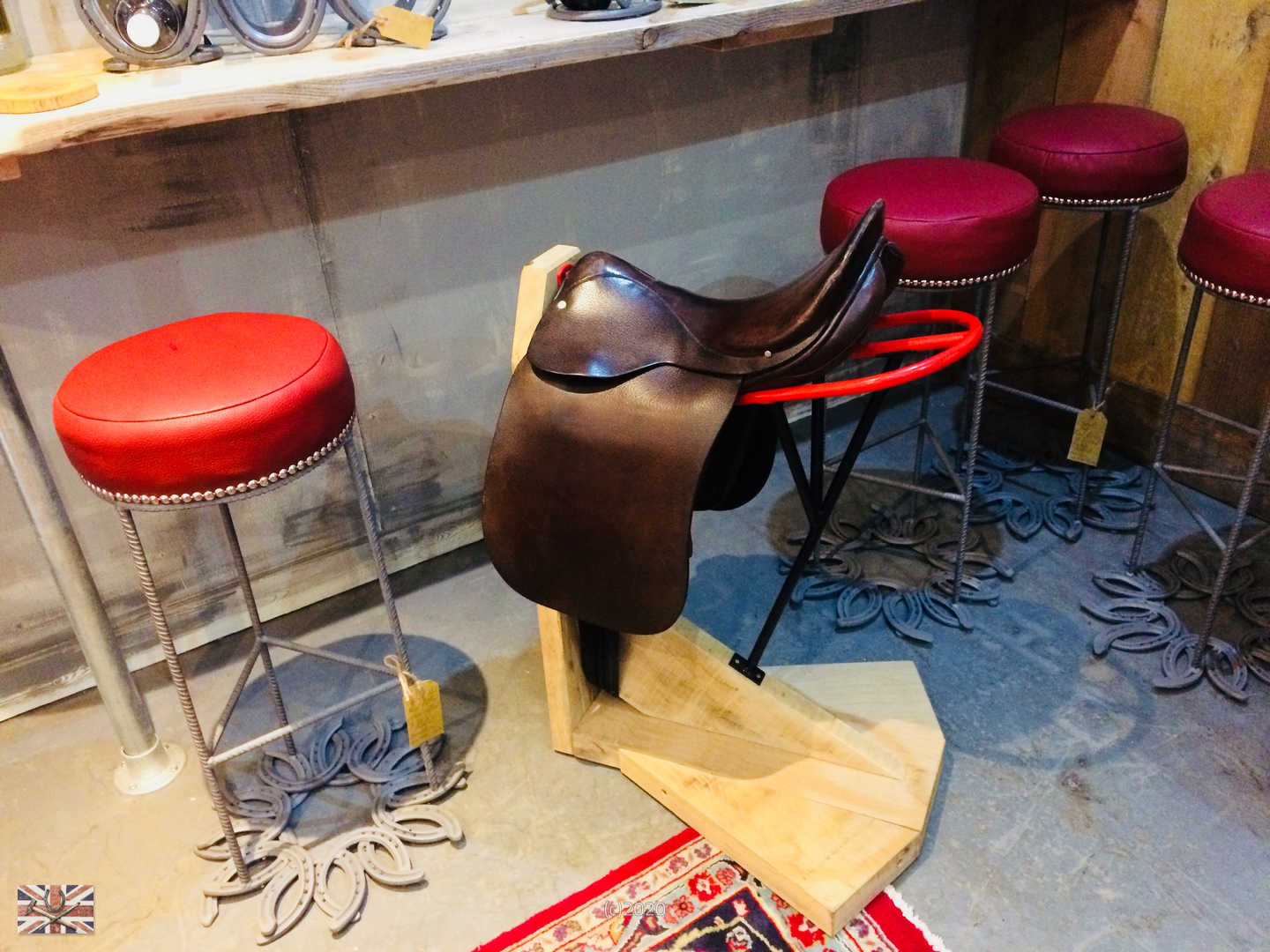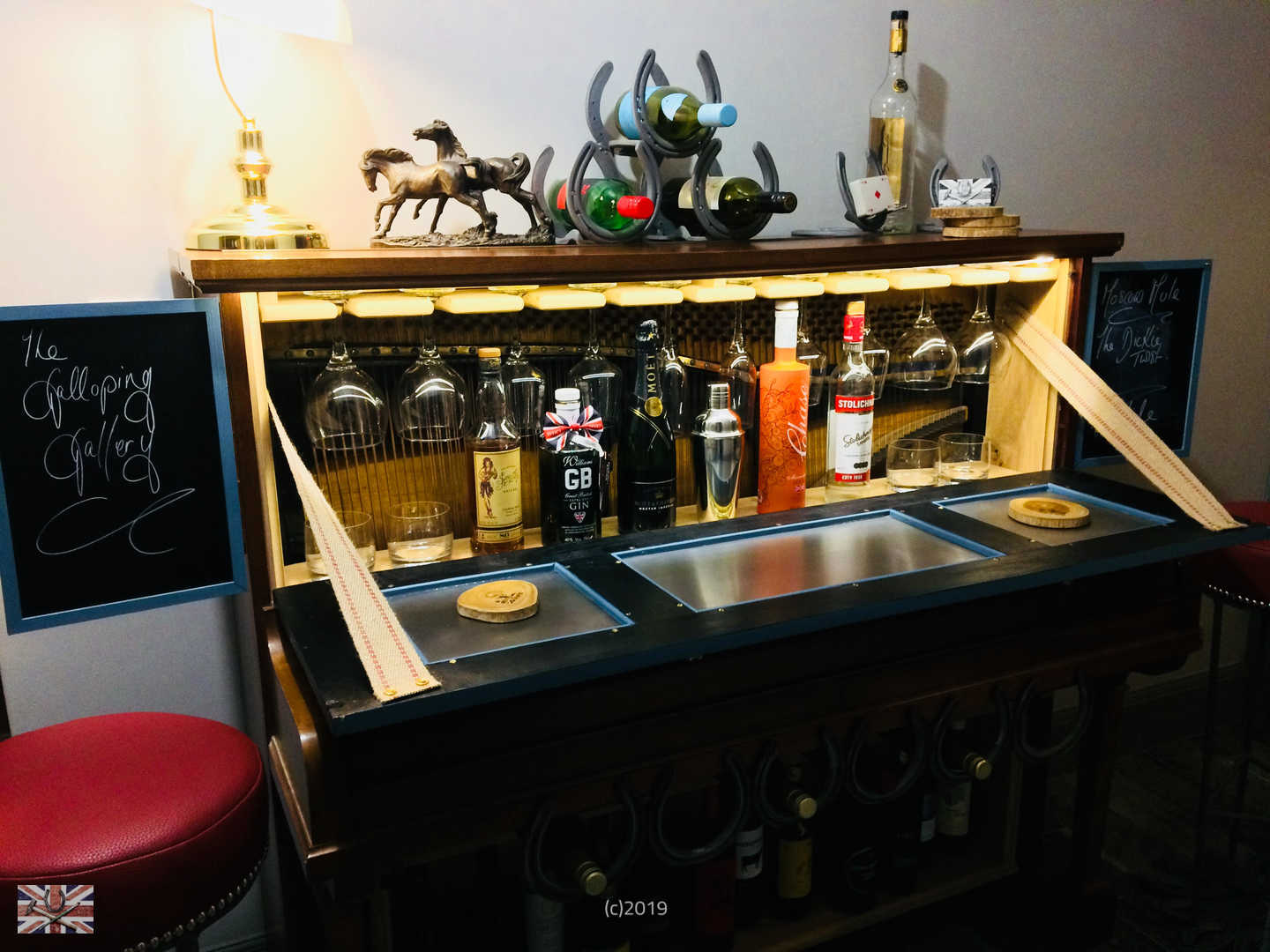 Oak & Mahogony Piano Bar with feature horseshoe wine racks & sensor lighting.
Sealed bids invited (guide price £1,950)
Coat – Hat – Umbrella Stand
£170
Umbrella & Boot Stand
£160
FOR ORDER PLACEMENT & DELIVERY ARRANGEMENTS CONTACT
T.G.G. direct on 07810 640686 OR
enquiries@thegallopinggallery.com OR
thegallopinggallery.com Contact Us page OR
Warehouse 701 direct on 01432 375510 OR
Visit T.G.G. Shop @ Warehouse 701
Mon-Fri 7.30am-5.30pm
Sat-Sun 8am-4pm
Warehouse 701 Ltd
Fordshill Rd
Rotherwas
Hereford
HR2 6NS