Inspired by Amanda & Richard's own daughters, growing up picnicking at the polo & galloping around on imaginary polo ponies…..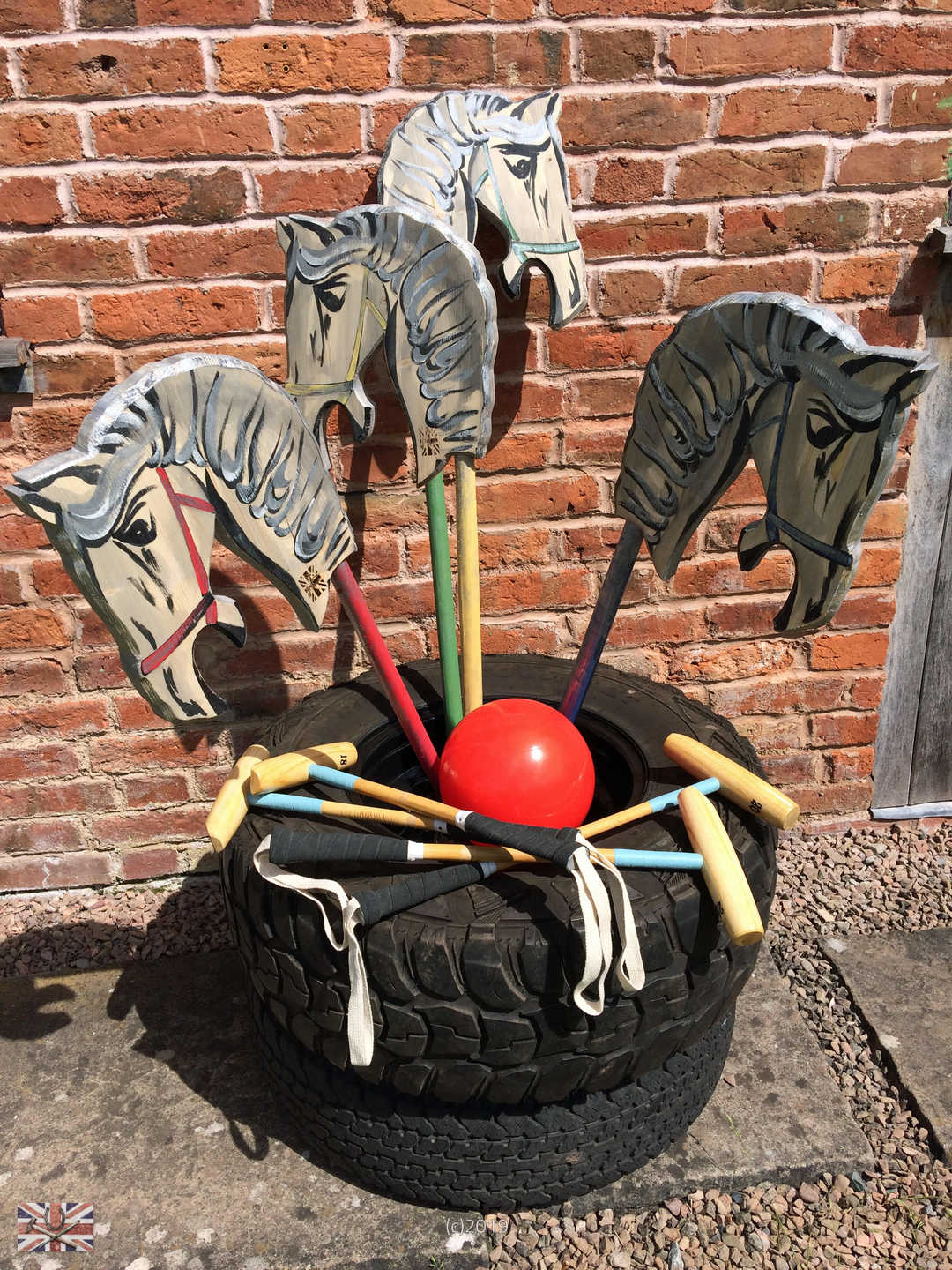 The Galloping Gallery's handcrafted wooden polo ponies, designed & hand painted by Amanda, come as a complete set of 2 hobby horse polo ponies. Each rider fully equipped with their very own child's polo mallet & polo ball between two players.
Polo Pony Set – £180 includes x2 Polo Ponies of choice x2 Polo Mallets & 1 Polo Ball
Individual handcrafted wooden Hobby Horses with feature Havana leather reins, designed & handpainted by Amanda.
To love & to play.
£65 each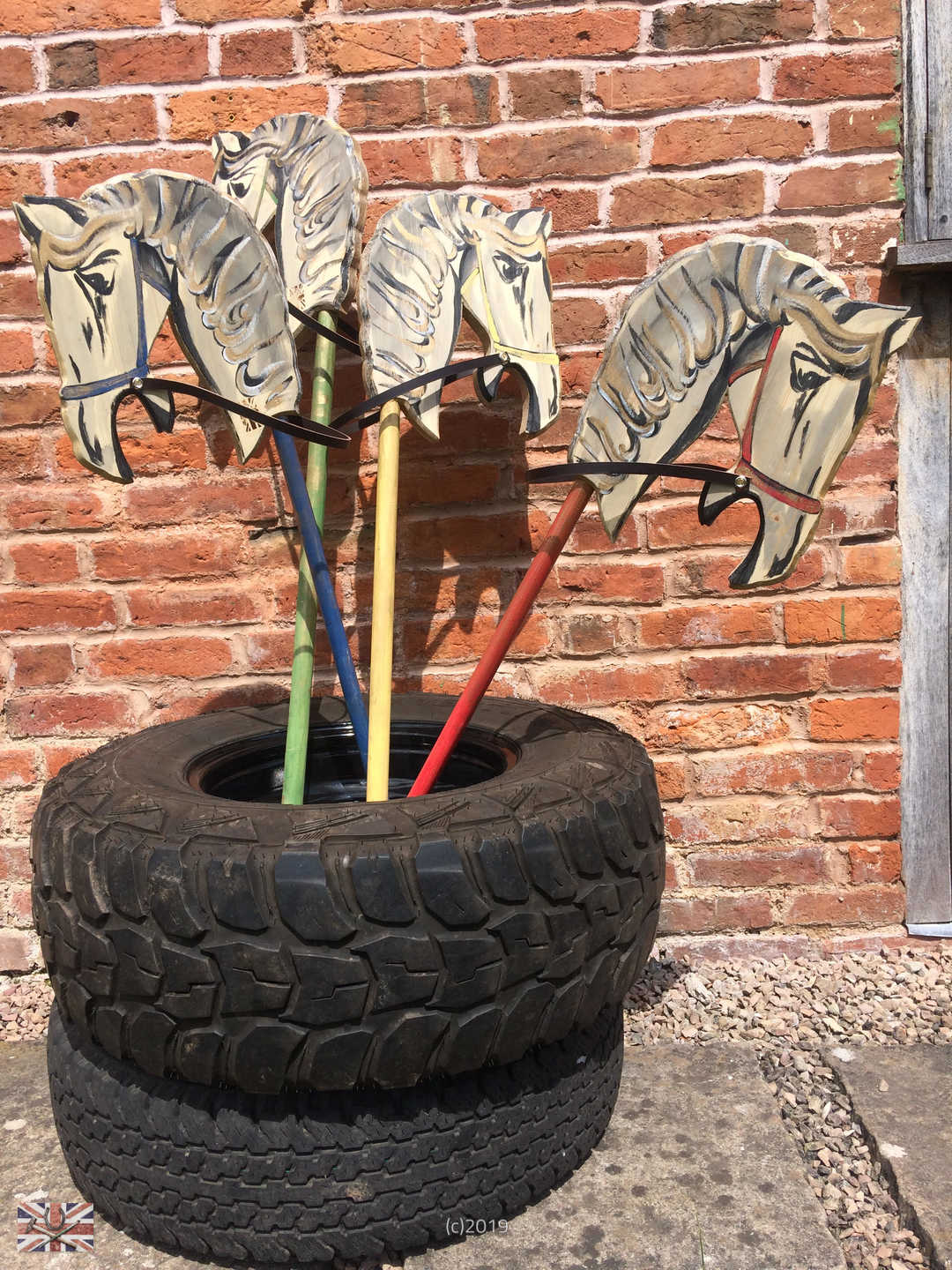 FOR ORDER PLACEMENT & DELIVERY ARRANGEMENTS CONTACT
T.G.G. direct on 07810 640686 OR
enquiries@thegallopinggallery.com OR
thegallopinggallery.com Contact Us page OR
Warehouse 701 direct on 01432 375510 OR
Visit T.G.G. Shop @ Warehouse 701
Mon-Fri 7.30am-5.30pm
Sat-Sun 8am-4pm
Warehouse 701 Ltd
Fordshill Rd
Rotherwas
Hereford
HR2 6NS