Lovingly hand-painted, Amanda finds the character within each carefully restored rocking horse, to be enjoyed once again for generations to come….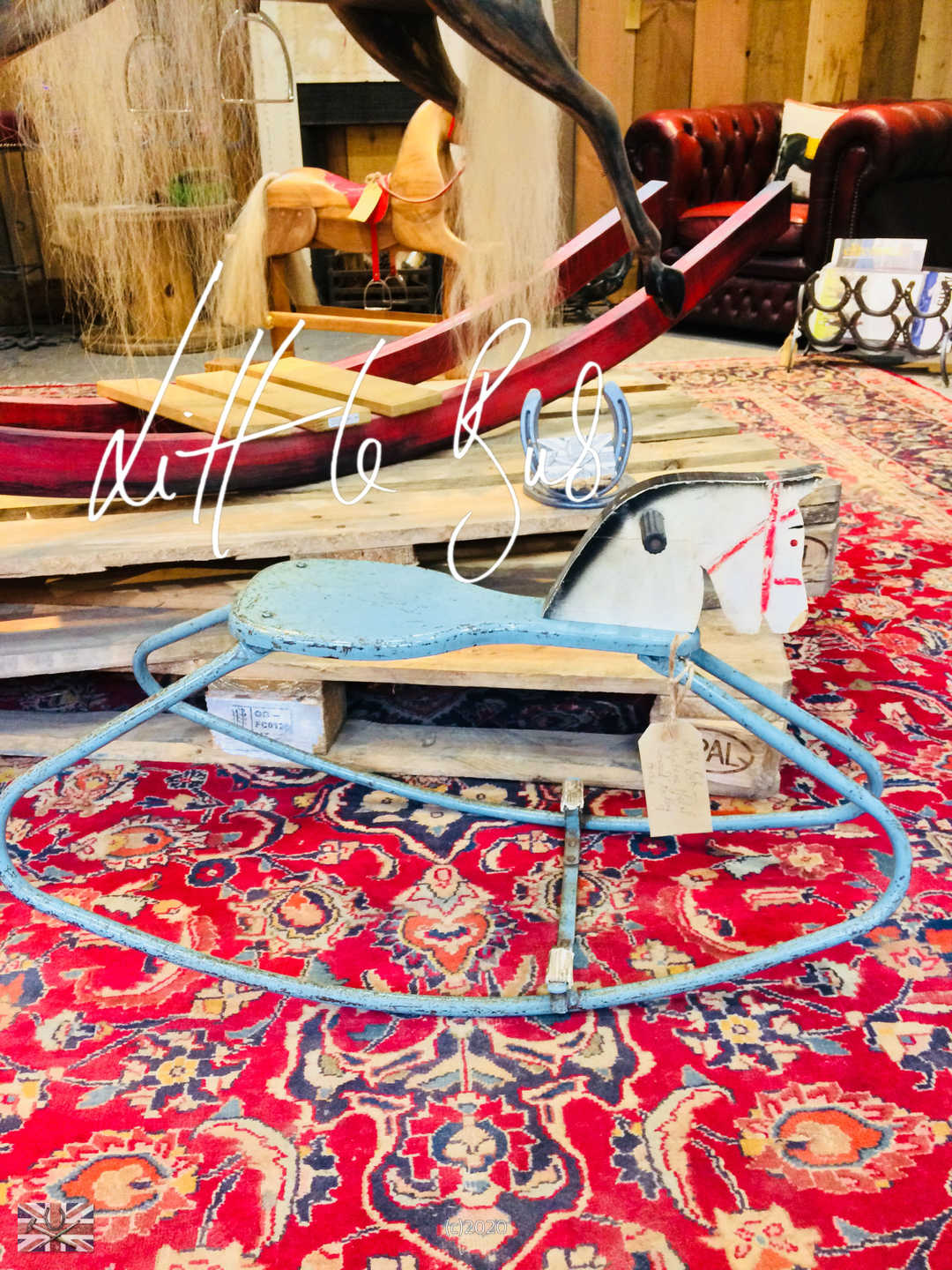 LITTLE BUB
Charming Vintage Rocking Horse with metal frame rockers & original painted wooden head
£85
ARION
Restored and hand-painted oak, half-size rocking horse on gliders. Finished in antique gold/bronze with flowing real horsehair tail. Feature red leather bridle, saddle & stirrup leathers with silver nickel stirrup irons.
£395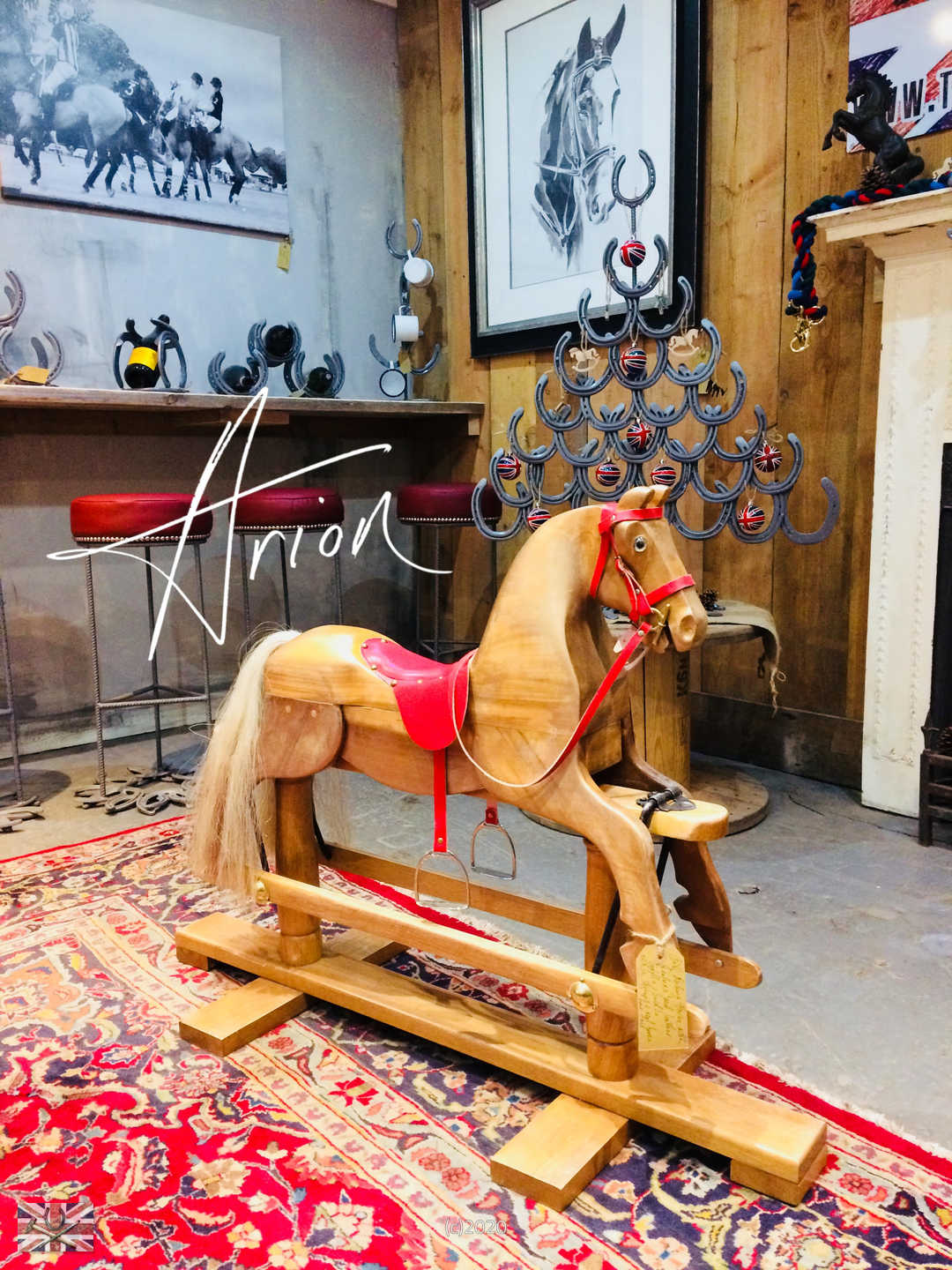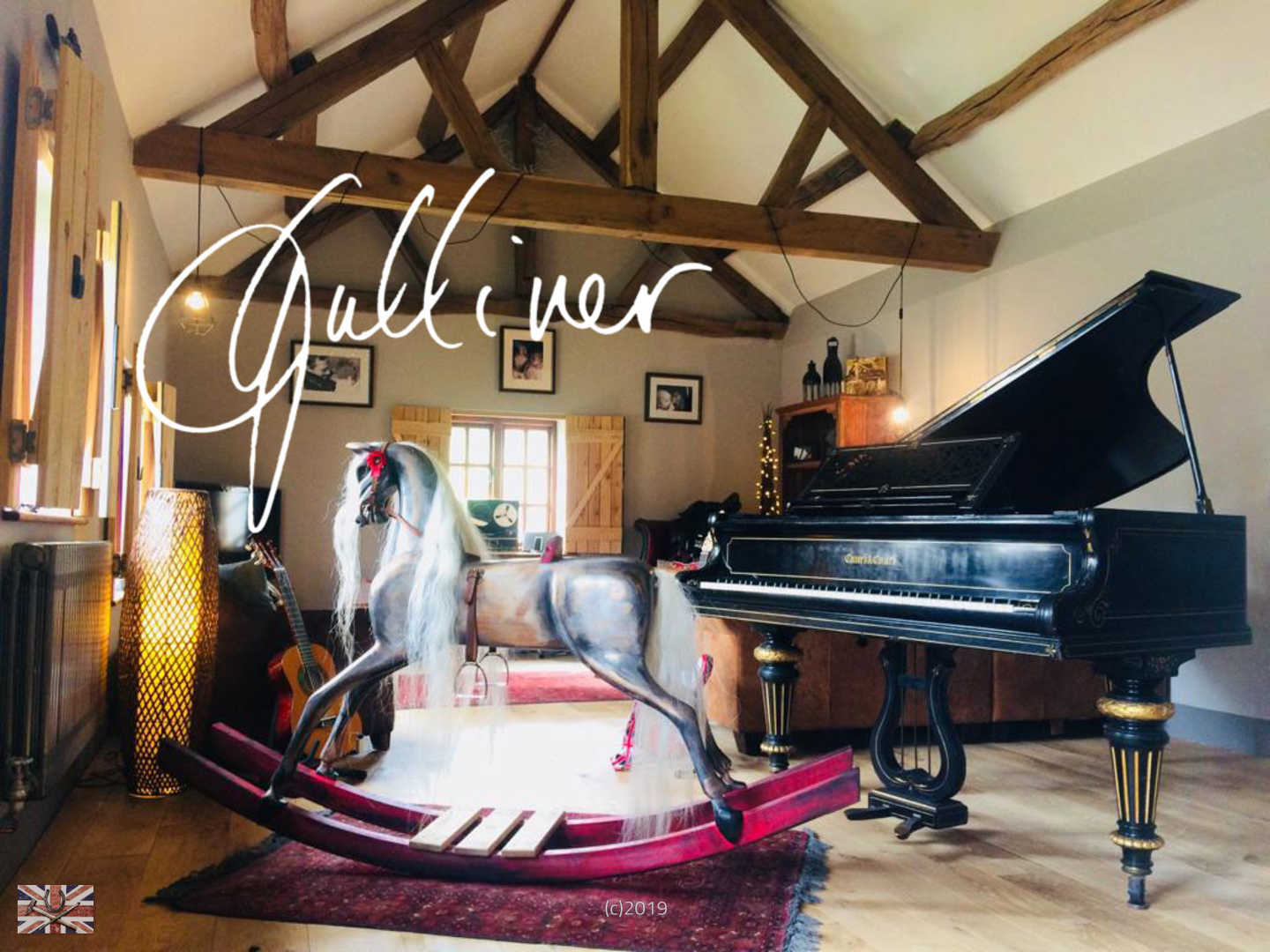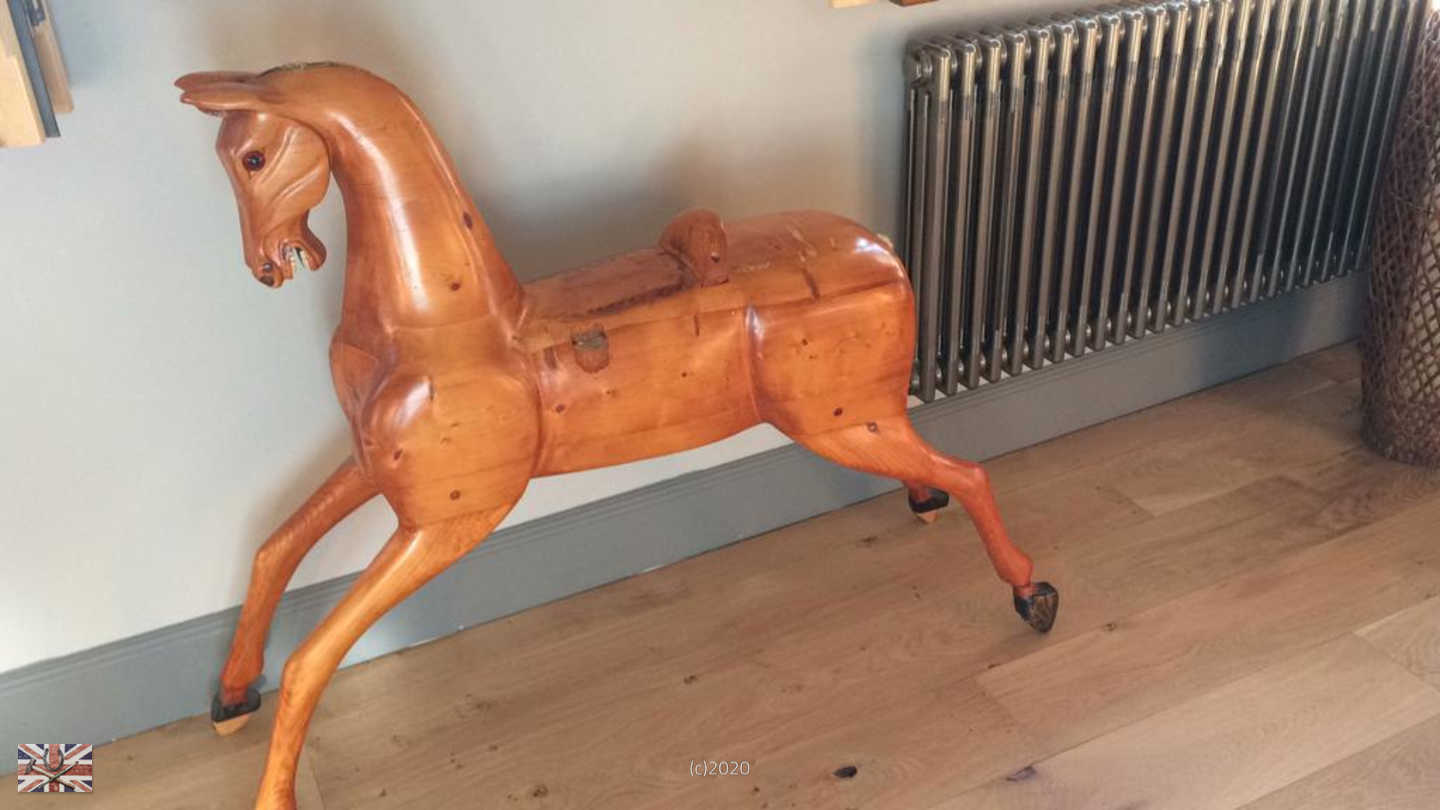 Gulliver Before on arrival at T.G.G. Workshop …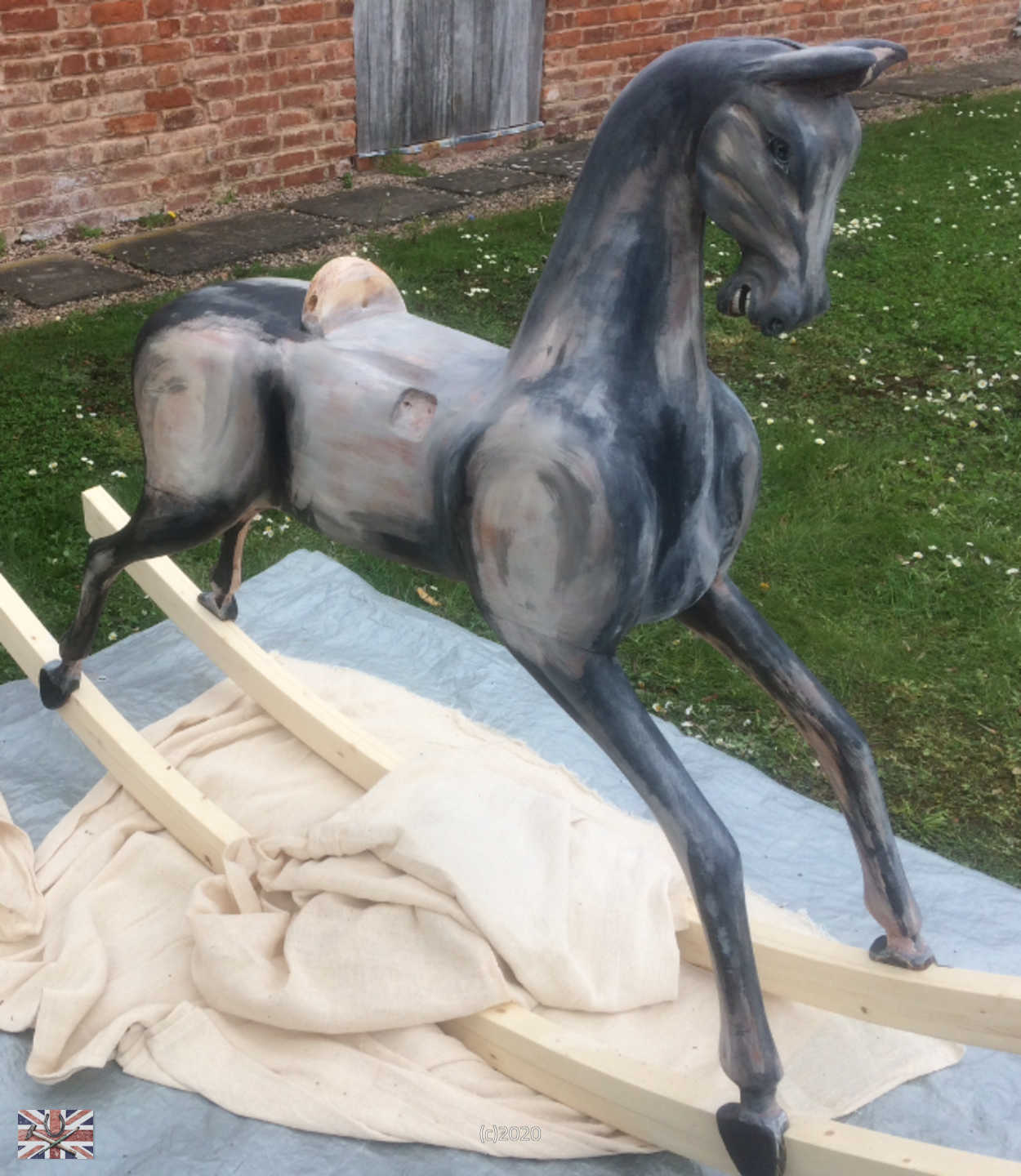 Gulliver Restoration Underway with bespoke handcrafted rockers …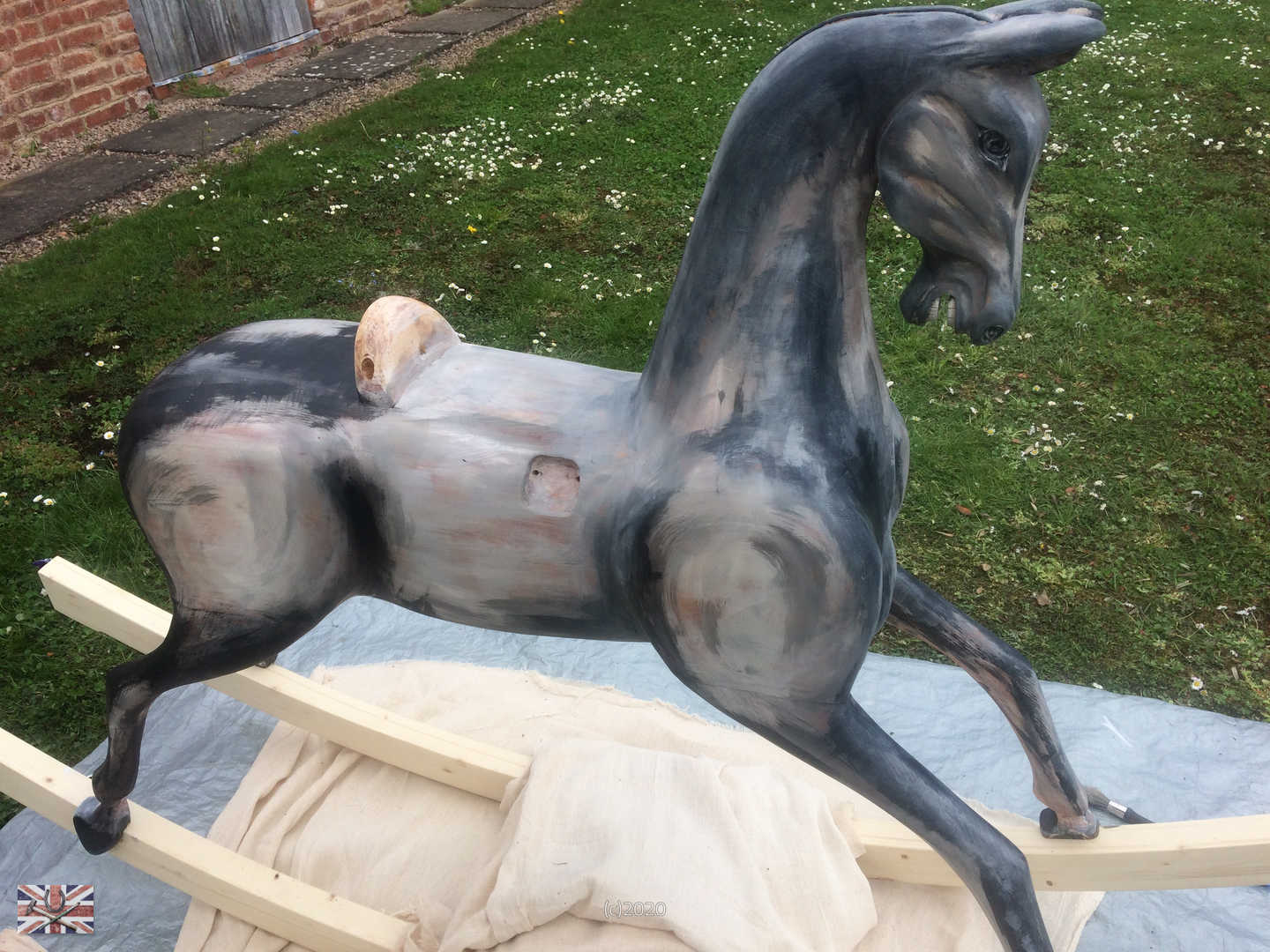 Amanda begins hand painting …
Restored & hand-painted wooden full-size rocking horse. Finished in Antique grey/gold with red rockers & flowing real horse hair mane & tail. Antique tan leather bridle, with feature red rosette. Antique tan stirrup leathers & silver-nickle stirrup irons.
Sealed bids invited (guide price £1,995)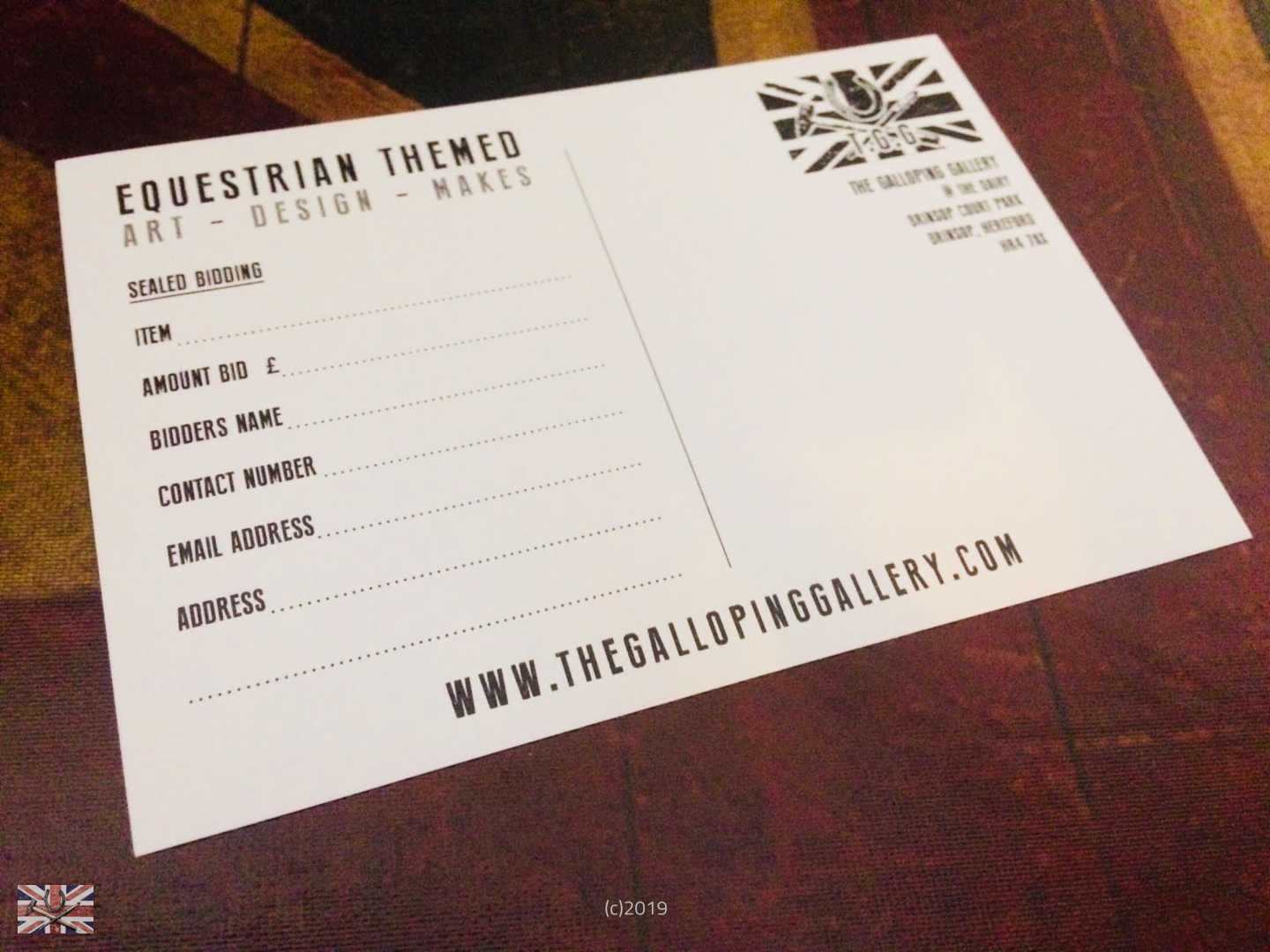 FOR ORDER PLACEMENT & DELIVERY ARRANGEMENTS CONTACT
T.G.G. direct on 07810 640686 OR
enquiries@thegallopinggallery.com OR
thegallopinggallery.com Contact Us page OR
Warehouse 701 direct on 01432 375510 OR
Visit T.G.G. Shop @ Warehouse 701
Mon-Fri 7.30am-5.30pm
Sat-Sun 8am-4pm
Warehouse 701 Ltd
Fordshill Rd
Rotherwas
Hereford
HR2 6NS